The stand of the German company EKM Global Consulting GmbH, headed by Azerbaijani entrepreneur Elshan Musayev, presented, among other things, a project being implemented for the first time in Azerbaijan by this company together with the electricity supplier of Azerbaijan "Azerishig OJSC" on the basis of 3D mobil-mapping technology.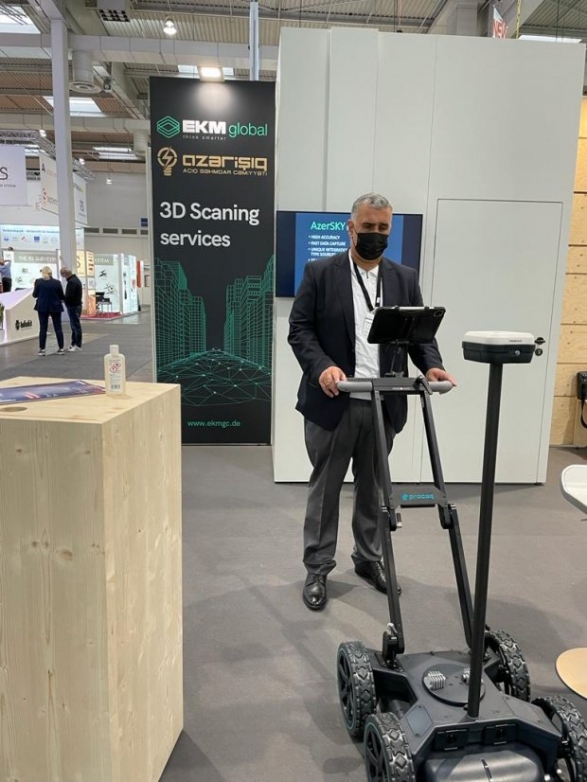 Since 1995 "Intergeo" has been held annually in different cities of Germany. Today the exhibition is one of the most significant events in the world, covering major trends in geodesy and related industries.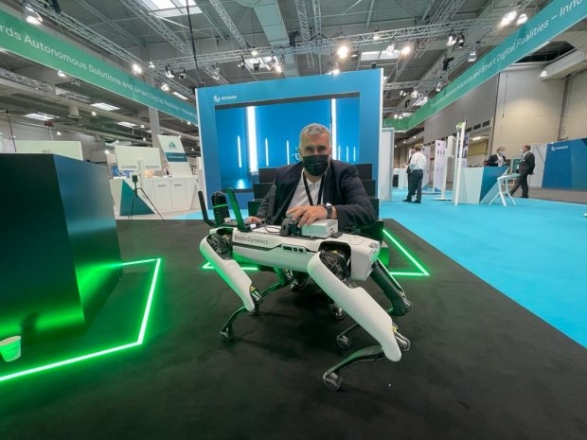 As known, for the first time in Azerbaijan it was "Azerishig OJSC" that applied the 3D mobil mapping technology. In addition, our company has developed a 3D mobile-map in the Azerbaijani language for the power grid infrastructure. Our stand demonstrates an effective project that we have implemented together with a state company as a successful experience. The fact that Azerbaijan is for the first time represented at this influential international exhibition for high technology is an important event. We are presenting this project and, at the same time, studying the latest technologies presented here in the field of 3D mobile mapping and geodesy from companis such as Hexagon, Leica Geosystems and Trimble, and looking at opportunities for introducing these technical achievements in Azerbaijan in the future.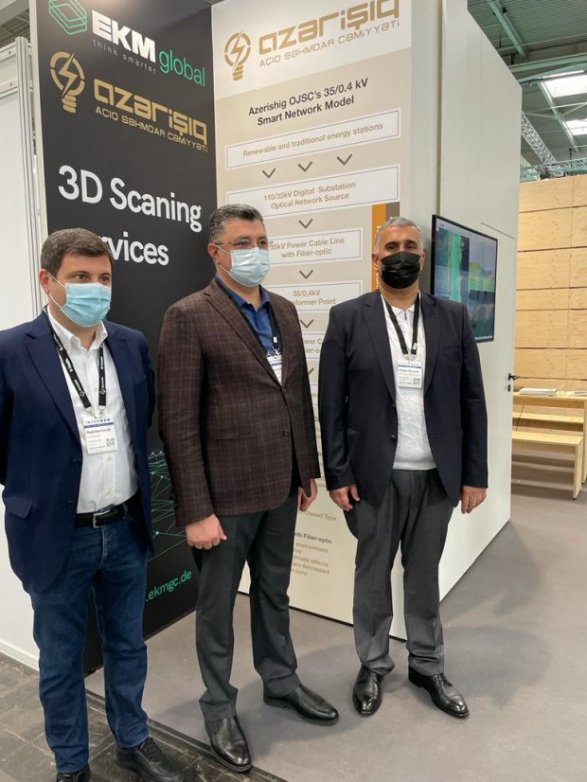 Last year, for the first time, the company developed a high-precision electronic map of the power supply network based on 3D mobile mapping technology as part of cooperation with OJSC Azerishig.
Our stand also features projects by Proceq to develop underground communication maps based on GPR technology and at the same time using VR technology, 3D mobil mapping, 360-degree panoramic images.